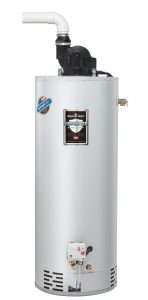 The water heater you choose needs to meet all the hot water demands of your home and family, while operating efficiently to save you money over the long term. At Master Plumbing & Mechanical, our customers' comfort is our top priority – comfort in your home and comfort in making the right decision for your home's water heating needs.
We install and repair water heaters from all manufacturers. AO Smith, State, and Bradford White are our preferred manufacturers, Master Plumbing & Mechanical is here to help guide you through the decision.
Choosing Your Water Heater
The things to consider include the types of water heaters available, the right size for your residence and the power or fuel source you'll use. There are five main types of water heaters on the market:
Conventional storage water heaters
Heat pump water heaters
Solar water heaters
Tankless Coil/Indirect water heaters
In order to select the best method to provide your home with hot water, you need to consider all of the product information available. You should know the source of energy for your home as this has a direct influence on the annual cost of running the water heater you choose. The size of the water heater is crucial as well. The water heater is the second highest appliance in energy usage in the home.
Water Heater Brands We Recommend
The AO Smith hot water heater has a great reputation built up over many years of service to residential owners. This company is the leading manufacturer of both commercial and residential hot water heaters. Their product line includes electric water heaters that are easy to install, gas water heaters, hybrid water heaters, solar water heaters and tankless water heaters.
State water heaters are another fine brand for residential production of hot water. State water heaters are owned by AO Smith.
Finally, the Bradford White water heater is available in a wide selection of types, styles and costs with power by electric, gas or solar. Their product line rivals that of AO Smith. However, Bradford White offers its products for sale only through their authorized representatives and distributors to qualified installers.
We now offer Bradford White Water Heaters!

Master Plumbing & Mechanical services the Washington, D.C. metropolitan area. Contact us for more information about water heater installation and repair.