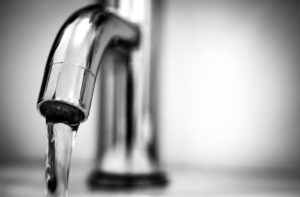 Germs and reducing how often we encounter germs have been on most peoples' minds especially since the COVID-19 pandemic. One excellent solution has been to replace current fixtures with touchless plumbing fixtures. Yes, the touchless technology that we've all seen in public spaces, such as shopping centers or airports, can be integrated into your bathroom or kitchen plumbing! Although one can't be sure of what a new normal has in store for us, we have at least seen a rise in popularity in these "hands-free" and "no-touch" features. Master Plumbing & Mechanical is prepared to help you make the switch to touchless plumbing fixtures and faucets throughout your home.
Hands-Free is Hygienic and Convenient
Initially, it may seem that using touch-free technology and relying on sensors to turn on the tap or flush the toilet is just a gimmicky feature — unimpressive now that the novelty has worn off. Well, that's simply not true! Many more homeowners today realize the advantages of going hands-free with their everyday plumbing fixtures. Manufacturers recognized the appeal, as there are plenty of residential touchless options available on the market at affordable prices. Benefits of touchless plumbing fixtures include:
Improved Hygiene – Reduces places or opportunities for touching traditionally high-contact areas. Harbors fewer germs and fewer chances of transferring grime and soap scum on handles
Convenience – The user does not have to touch anything to turn on or off the fixture. It's useful for the average user and even more so for those with limited mobility, a hand injury, compromised immune systems, or arthritis
Saves Water – Water won't run unnecessarily while washing your hands or brushing your teeth. Automatic shut-off means less wasted water and no more forgetting to turn off the faucet when you're done. Also, the water-conserving aspect is friendly to the planet and your wallet
Fewer Repairs – Don't worry about loose or worn handles, levers, or knobs. Less contact over time means you're less likely to break something and need repairs. It's easier to maintain a touchless plumbing fixture than one with multiple high touch parts. (handles and spout)
Going Touchless In Your Home Bathroom
Touchless toilets, faucets, and even soap dispensers can be installed in your home bathroom. It's a great way to elevate your master bathroom remodel. Similarly, touchless plumbing fixtures also make for a worthwhile upgrade to high-traffic hallway bathrooms and powder rooms. Touchless sensor options include standard 120 volt outlet plug-in models, solar powered sensor options are also available, or some models run on long-lasting rechargeable batteries.
Other Places to Use Touchless Fixtures and Faucets
Folks are just as likely to appreciate a touchless faucet for their kitchen sinks. Moreover, Master Plumbing & Mechanical can provide touchless plumbing fixture installations to small office spaces, small businesses, and private schools. Show your customers and employees that you care about their safety with sensor toilets, urinals, sinks, soap dispensers, and water bottle filling stations.
Master Plumbing & Mechanical services the Washington, D.C. metropolitan area. Interested in installing touchless plumbing fixtures in your home or small-to-medium sized building? Contact us for a consultation or installation services.